Affordable Two-Way Radio Solutions For Preschools, Elementary Schools, Middle Schools, and High Schools
School-Radio provides affordable, easy-to-use communication and GPS tracking solutions for schools. Our products help keep students safe and improve school operations. With School-Radio, administrators can communicate with staff and students quickly and easily, no matter where they are. In addition, our dispatch console and GPS tracking software give schools real-time location information for staff, buses, and other vehicles.
What Is Push-To-Talk over Cellular (PoC)
School-Radio uses Push-To-Talk Over Cellular technology, combining the basic Push-To-Talk form factor and features with smartphone connectivity into a single device. Additionally, two-way PoC radios utilize the 4G secure network to greatly reduce coverage issues experienced by traditional Push-To-Talk devices. Another key point is that you can communicate locally, regionally, or nationally using the mobile phone data network, instead of radio waves.
The School-Radio Difference
Keeping students safe on buses, in classes, on school grounds, and at sporting events is a primary concern for all school districts. With the push of a button and near-instant connection, schools and transportation companies can communicate in a building, on a bus, or across town, with coverage wherever you go!
Uses For Radios in K-12 Schools
Everyday School Communications
Details about bus pick-up, drop-off, and late arrivals or emergencies
Notify the maintenance staff of issues in the building
Teachers can call for assistance without leaving the students unattended in a classroom
Floating staff like nurses, school psychologists, and speech therapists who travel to other schools in the district will not lose connection outside your building
Communicate Clearly in an Emergency
Emergency School Communications
Alerting security when assistance is needed for an incident in the school
Notification of unwanted visitors at the front desk
Life-threatening emergencies
Reaching the nurse for a medical situation
Communication of severe weather emergencies such as hurricanes, tornados, or earthquakes
Giving real-time updates to authorities outside the school
School-Radio Features and Benefits
Managed Services Program
The program includes the device, service, and maintenance at a single monthly cost.
Security & Safety
Critical communication can take place securely and near-instantly with the push of a button.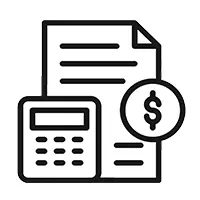 Easy Budgeting
The School-Radio platform provides consistent monthly billing throughout the year.
No Downtime
We offer worry-free replacement; we always have extra radios on hand in case one needs repair.
No Upfront Costs
We supply all the portable and mobile radios for your school without any upfront fees with your agreement.
Dispatch/GPS
Allows you to keep track of employees and buses and communicate with them no matter where they are.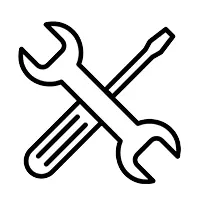 No Repair Costs
Broken or damaged radios will be replaced at any time during the life of the agreement.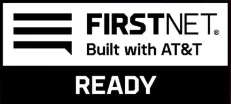 We Are FirstNet Ready™
We also have FirstNet® devices are also available for qualified accounts.
We transport almost 100,000 students each day, many with special needs. We are in constant contact with our drivers on the road and we need a very reliable radio system that's easy to use. We have an excellent radio system we can be confident in, especially during times of emergencies.