We Help Protect Your School's Greatest Assets
We specialize in providing wide-area push-to-talk two-way radio and walkie-talkie solutions for schools and school transportation.
Two-Way Radios, Dispatch, and GPS Tracking Solutions Specifically Designed for Schools and School Buses
Preschool | Elementary School | Middle School | High School
School-Radio provides affordable, easy-to-use communication and GPS tracking solutions for schools. Our portable radios, mobile radios, dispatch console, and GPS tracking software help keep students safe and improve school operations. With School-Radio, administrators can communicate with staff and students quickly and easily, no matter where they are. Our dispatch console and GPS tracking software give schools real-time location information for staff, buses, and other vehicles.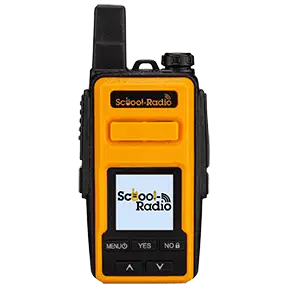 Portable radios are compact and easy to carry. Staff can talk inside a classroom, outside the building, or across town at a sporting event.
School-Radio mobile radios are designed to be installed in a vehicle and are ideal for bus drivers and your dispatch center to stay in contact when they are on the road.
You can communicate and monitor individual or team activities as well as make emergency SOS notifications. View the location of your vehicles and staff.
Communicate Clearly and Quickly in an Emergency
School-Radio Features and Benefits
Security & Safety
Critical communication can take place securely and near-instantly with the push of a button.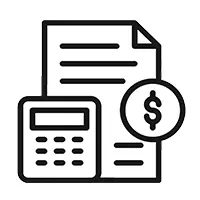 Easy Budgeting
The School-Radio platform provides consistent monthly billing throughout the year.
No Downtime
We offer worry-free replacement; we always have extra radios on hand in case one needs repair.
Dispatch/GPS
Allows you to keep track of employees and buses and communicate with them no matter where they are.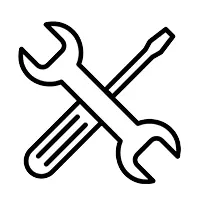 No Repair Costs
Broken or damaged radios will be replaced at any time during the life of the agreement.
No Upfront Costs
We supply all the portable and mobile radios for your school without any upfront fees with your agreement.
We transport almost 100,000 students each day, many with special needs. We are in constant contact with our drivers on the road and we need a very reliable radio system that's easy to use. We have an excellent radio system we can be confident in, especially during times of emergencies.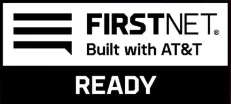 FirstNet® devices are also available for qualified accounts. These are known as extended primary users and can include essential government services, education, and transportation. We can help you determine your FirstNet eligibility.